Fifty-three years ago, the event that would change our modern society happened in Nova York: The Stonewall riots. It has become an important symbol for LGBTQIA+ rights.
On June 28, 1969, the LGBTQIA+ community protested for over six days due to a police raid on the Stonewall Inn bar. The message was clear: the protestors were fighting for their rights, and it started a movement worldwide. The date is considered a milestone in the fight for the community's rights, aiming to end any prejudice.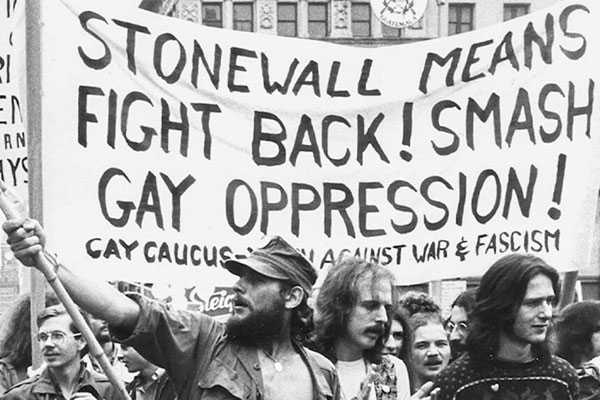 As a historically marginalized group, the history of the LGBTQIA+ is marked by fights and the constant pursuit of equality, rights, and visibility. Through those fights for rights, the community managed to spread the word of the movement, making it representative and present in the daily life of our society.
The more active presence of the LGBTQIA+ helped achieve some rights for the group. On the other side, the members' sexual orientation ended up being a discriminatory criterion in the hiring processes of some companies (even if veiled). This way, equality and inclusion in the job market are some goals the LGBTQIA+ community is still fighting for.
Diversity and inclusion can make your company a better place to be
Companies need to differentiate these two concepts correctly to make their inclusion and increase diversity in the work environment. Therefore, we can define diversity as people with different sexual orientations, gender identities, and ethnicities that coexist harmoniously. At the same time, inclusion represents the tool that allows all these people to share the same space without discrimination, feeling welcome and comfortable.
According to Great Place To Work, when employees trust that they, and their colleagues, will be treated fairly regardless of race, gender, sexual orientation, or age, they are 9.8 times more likely to look forward to going to work.
The company also shared a report that shows that the most considerable discrepancy between LGBTQIA+ and straight employees' experiences at work is their psychological safety. According to the study, LGBTQIA+ employees are 7% less likely to have a psychologically and emotionally healthy work environment compared with their straight coworkers.
Cultivating a diverse and inclusive work environment makes your company more attractive to new talents and retains the ones you already have.
Besides attracting and retaining employees, having a diverse and inclusive work environment also contributes to the employees' performance. Mckinsey's research states, "Diverse teams bring different experiences, perspectives, and approaches to solve complex, non-routine problems."
Poatek is committed to the cause
We are always aiming to be inspired by diversity. That's why we have the Committee of Diversity and Inclusion. The committee's primary purpose is to raise awareness and develop a diverse and inclusive environment for the Poatekers, regardless of sexual orientation, gender expression, or gender identity.
Through talks and daily actions, we want to reinforce the company's belief that everyone is welcome and that each member must be treated equally. Last year we had the first edition of our Diversity and Inclusion census, which allowed us to yield our initiatives to be more assertive on what we need to improve.
Another action our committee launched is the partnership with Pride Connections, a movement that started in 2014 in Mexico. From now on, we will participate in monthly meetings to make benchmarking actions, publicize events, and promote diversity, equality, and inclusion in the companies that are part of the movement.
Check out the manifesto of this year's Pride Month:
"Manifesto – LGBTQIA+ Pride Month
In the month of LGBTQIA+ pride, it is essential to renew the commitment to make society more just, equal, and inclusive for all people in this community. To achieve this, all society must take action, especially companies.
In the business sphere, we must seek to make organizations more diverse and plural every day because this is a strength, never a weakness. In addition to generating remarkable results from the perspective of success – proven by scholars in the area – including people who have historically suffered from inequality in the labor market must be a broad commitment of all who are part of society.
Pride companies have, as a specific premise of their performance, the defense, promotion, and protection of diversity and inclusion of LGBTQIA+ people. All of this will always be one of the pillars of our organization.
Pride Connection, June 2022.
Member companies: Allure Experience, Andrade Maia Advogados, Arezzo & Co., Be220, Dell Technologies, DZ Estúdio, Fourge, Gerdau, HP Brasil, Lojas Quero-Quero, Mercado Livre, Nissan, Oracle, Poatek IT Consulting, PROCERGS, SAP."
With the census results and the partnership with Pride Connections, we can plan and map improvements we can make as a company to make our environment more welcoming.